What Do We Do?
Absolute College Consulting (ACC) offers personalized guidance for ALL students going through the college search. By maintaining a realistic approach based on individual academic goals, needs, personal wishes and athletic opportunities available, students can look forward to the next chapter in their life journey.
---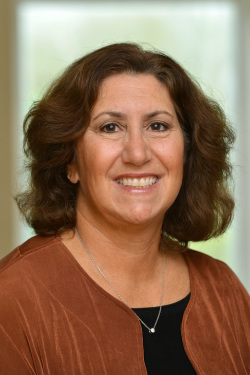 Cindy Stella Zelinsky Independent Educational College Consultant
Cindy is an experienced and trusted professional who seeks to serve her clients by helping each student and their family navigate the process of preparing for college. Cindy's experience as an educator, collegiate coach and parent has provided her a unique perspective on the process of finding the right fit when it comes to pursuing a college education.
Making the best choice is vital to a successful experience in college and beyond. Cindy is a member in good standing of the
Independent Educational Consultants Association
. She takes her responsibility to understand each student's strengths, values and needs seriously and will ensure that the planning process is inclusive. Her goal is for each student to have a personalized and comprehensive plan that is developed with an understanding of their abilities, needs and goals.
She will guide the student and their family through the process of deciding on a college from beginning through the first day of classes. Her comprehensive approach makes the experience one that is organized and efficient. Her flexibility offers a number of options for families who seek different levels of assistance.
As a successful collegiate softball coach, Cindy gained valuable knowledge and experience about the recruiting process for student-athletes. For those student-athletes who wish to continue their athletic participation at the collegiate level, Cindy brings a professional, unbiased and clear understanding of this process. Students and their families will find her insights, guidance and advice to be invaluable when maneuvering the recruiting process.
Cindy's coaching career spanned 16 years and consistently produced NCAA nationally-ranked teams. Her teams also ranked nationally in team GPA, twice in the top 10. She has coached a number of both All-American and Academic All-American student-athletes and competed at the highest levels.
Choosing a college is one of first major decisions a young person will make. With the help of their family and the assistance of a dedicated, compassionate professional, students can help ensure they are making the right choice for them. Whether a student has special academic needs or is an accomplished student-athlete, Cindy values and will be dedicated to helping them achieve their goals. Cindy is currently a co-founder at
Absolute Athletes
. Her resume can be found
here
.
---